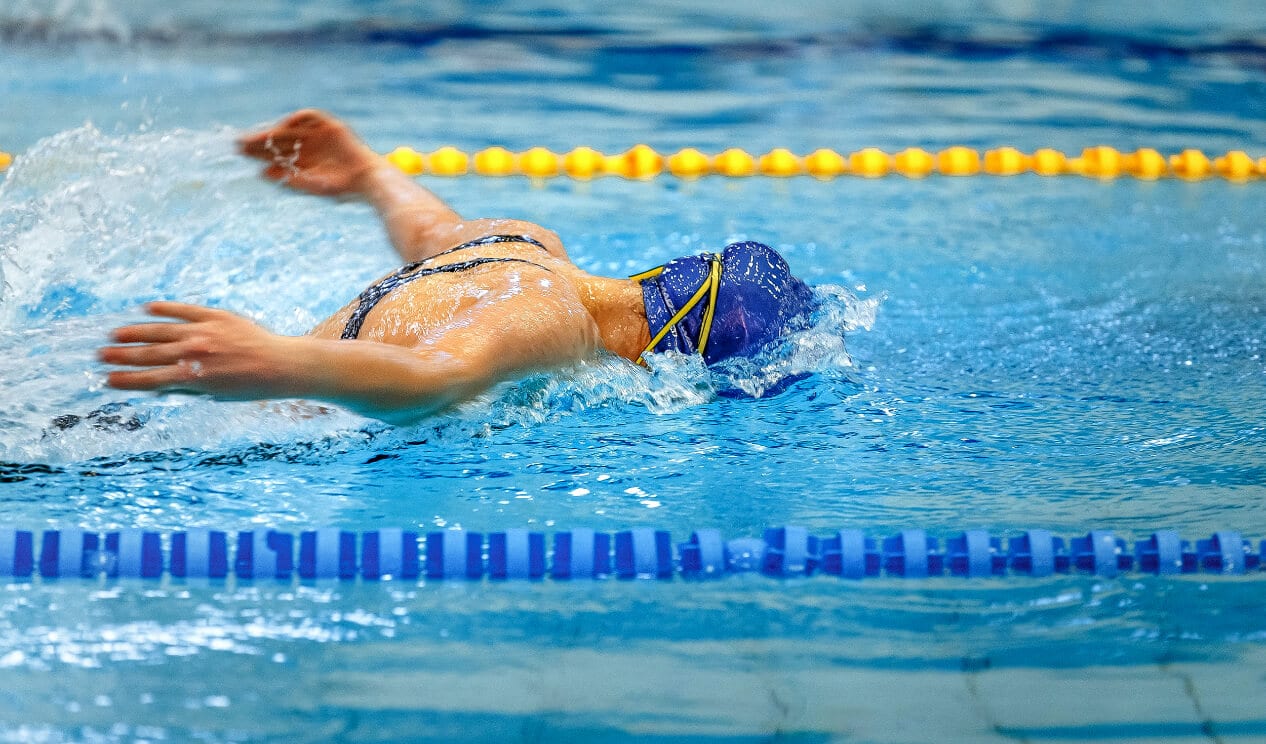 Butterfly is arguably the most beautiful stroke, and the most difficult to learn of the bunch. At this stage, we will start with the body position, kick and pull. Students will continue to work on their all competitive strokes. Deepwater safety and endurance are also enforced. Butterfly is considered the most difficult stroke to master. If it's swum with improper form, the stroke is extremely tiring and inefficiently slow. If you're struggling to improve your butterfly, this stage is designed for you! The instructor will focus on the catch, press, hand entry, pull pattern and breathing pattern.
Finished T3 lessons and passed the test; swim 200 yards of freestyle, backstroke and breaststroke with one pull, one kick and one breathe (Non-yojing student)
Lessons will focus on the how-to maintain kicks, arm recover and inhale, and head rotation. A high-elbow arm move will be introduced at this level.
To swim 200 yards of Butterfly, improve technique skills, increase endurance, and increase speed.

Monday 4PM-8PM
Tuesday 4PM-8PM
Wednesday 4PM-8PM
Thursday 4PM-8PM
Friday 4PM-8PM
Saturday 2PM-6PM
Sunday 2PM-6PM
YO JING Swim Academy offers swimming classes from the toddlers to master swimmers. We also provide private lessons for athletic swimmers who are willing to have the highest performance in competitive swimming. Our focus is to give the swimmers safe, fun, competitive, professional, friendly, and welcoming lessons based on their needs. Our eight levels development path covers breaststroke, freestyle, backstroke, butterfly, and long-term training. If you need our help to decide the class level, please feel free to contact us. We may offer a school tour and free test to help you make a decision.